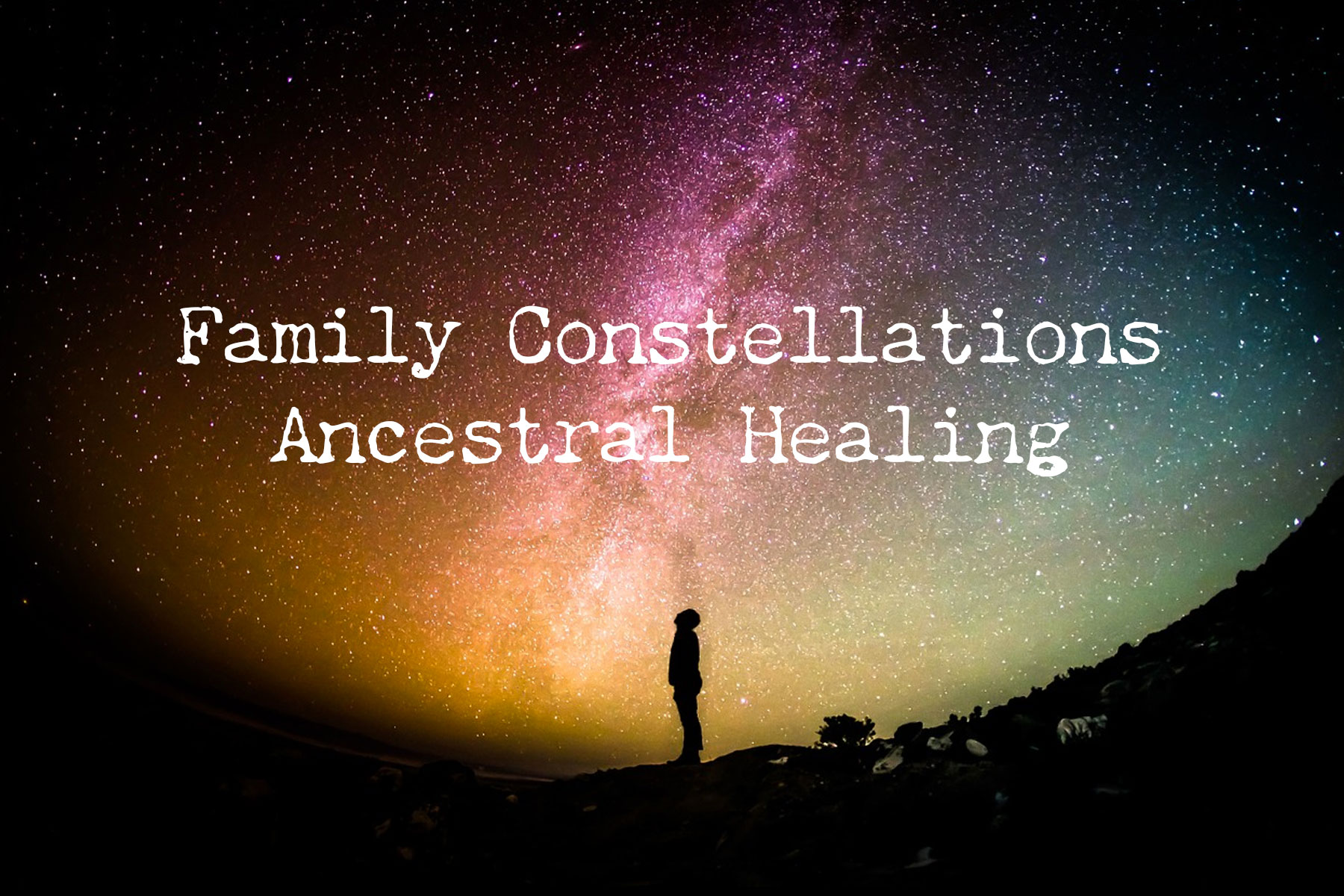 Family Constellations Ancestral Healing – Apr 16
You are invited to attend these Family & Systemic Constellations, a group ancestral healing format.
For those new to constellation work, please check out this introductory article.
We all inherit patterns from our families. These patterns are unconscious ways of being that usually support us—but sometimes they limit us. Ancestral patterns can impact our relationships, career and finances, even our health.
Constellations are about revealing the patterns that hold us back from the experiences we want in life so that we can let them go. In the process we find the original strength of our ancestry so that it becomes a support rather than a limitation.
Family constellations are in service to creating real change in your life. The kind of change that moves and heals even the really stuck stuff.
Participating:
All of this happens in a safe and supportive group environment. It's free to attend as a participant to observe, support, and learn more about this amazing healing work. Anyone who is interested in growth & healing is welcome to attend the event. A small donation ($5) is asked to help cover the cost of the venue. Everyone receives healing and learning just by being part of the evening.
Earn Loyalty Points by attending:
All participants will receive 10 Constellation Loyalty Points for attending, worth $10 toward a constellation or one-on-one session. The more you attend, the more points you save up, the more $ off you get.
Client slots:
If you are interested in having a constellation done for yourself, please contact me to discern together if a constellation would be a good fit for you at this time.
People come to constellations when they have something they want to change in their lives. When people think they might want a constellation, or want help with change, I do a consultation call with them so we can determine whether or not it would be a good fit to work together and how. Sometimes it's a constellation, sometimes it's one-on-one sessions, sometimes it's a combination of both.
Schedule:
Constellation evenings are held on the Third Thursdays of the month. You can view all upcoming events on our event calendar.
Logistics:
Please do your best to arrive on time or a little early. It helps so much when we can start on time and not have interruptions for late arrivals.
Please plan to stay the entire time. It's best that constellations not be interrupted once they're in progress. Constellations do move a lot of energy, so be prepared—even if you're just watching, you are participating in a healing for everybody in the room.
Cost:
Suggested donation $5 for participants to help cover the cost of the space
Parking: 
Street parking in the Castro is limited. The location is 6 blocks from Castro MUNI station and right on the 33 bus line.
About the facilitator:
Josh Alexander completed constellation training at NLP Marin in 2013 and completed Master NLP Practitioner certification in 2014. Since then he has taken Advanced Facilitator training through Convivium Constellations and facilitated constellations for clients in places ranging from California to New York, London, and Paris. He has also facilitated community constellations on topics ranging from gun violence to colonization & genocide. He volunteered with the 2015 North American Systemic Constellations Conference and helped produce the 2017, 2018, and 2019 West Coast Constellations Intensives.